Since their inception, Bunney have strived to produce goods to the finest quality, and their products have been embraced by a diverse list of clients from the worlds of fashion, art, music, and design.
From Bracelets, Necklaces, Charms and Rings to Studs and Badges in precious metals, to other unique items created with Globe-Trotter, Lewis Leathers, Peanuts and Vespa and photographer Derek Ridgers, the Grey Pages catalogues a charming array of pieces and reflects some of the products and services to be found at Bunney.
With a look inside the Workshops, readers can see the diverse experience, versatility and skills of the trade that make possible the unusual scope of the merchandise and services offered.
Bound in the familiar 'Bunney Grey' book cloth and printed in Italy, at 208 pages the format and size is of note.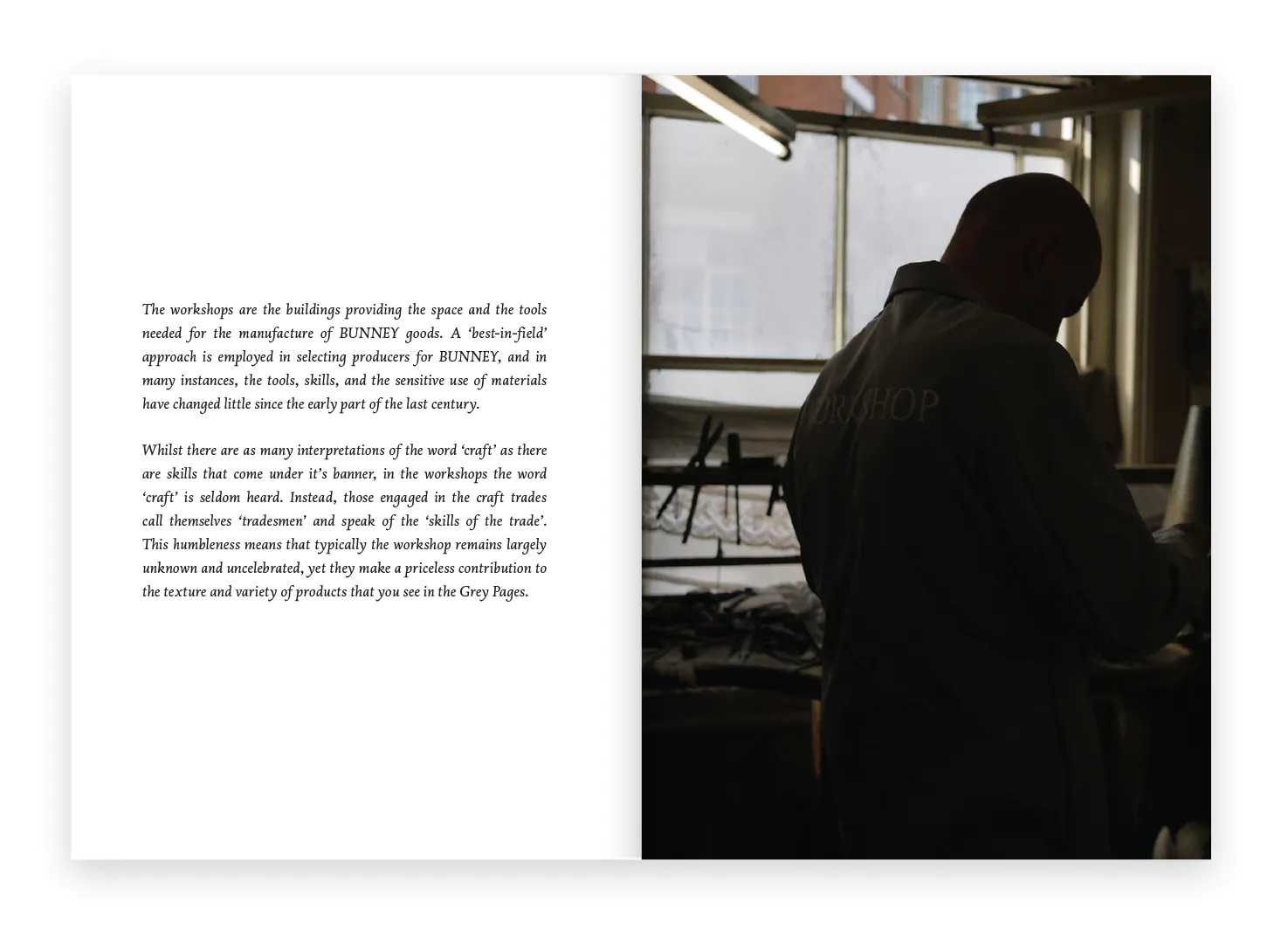 We ask that those with a regard for quality, for graciousness and exclusivity to please consider Bunney.
Grey Pages
No.1
• Pub Date: August 2016
• Format: Hardcover, Cloth-Bound
• Publisher: Bunney
• Size: 17 x 12.5cm
• 208 Pages